For anyone that has ever played the campaign on
Modern Warfare 2
, you know how annoying it is to hear, "Ramirez! Do this and that!". This is one of the games flaws, where you are the one that does everything. This inspired a
meme
called the "Ramirez" meme. Here are some examples: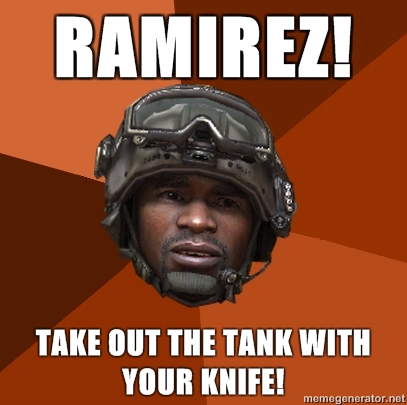 Making one of these memes is actually not very hard. There is even a picture that can help you make one in three seconds!
It is pretty self explanatory. For more great memes, go to the
Memebase
section of the
Cheezburger
website. Have fun!
Thanks readers,
Adam
Twitter: @thinking_good
Facebook page: Good Thinking
Facebook group: Good Thinking
Be sure to follow!